Spring has sprung and to enjoy it fully you may want to get these projects done.
1. Plan Your Garden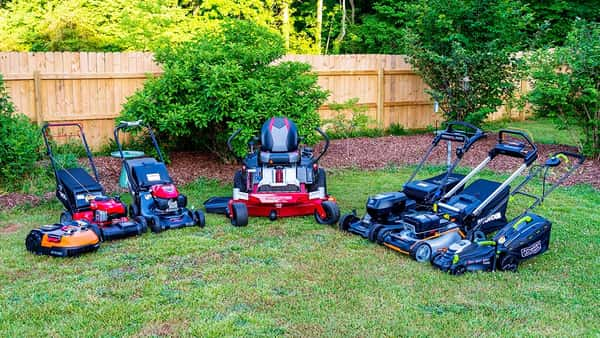 2. Store More in the Kitchen
A cluttered kitchen can disrupt a cook's workflow. Take control of disorganized pots and pans and disorderly drawers by putting unused kitchen space to use: Consider installing a metallic knife rack, for example, or hanging a pegboard on which you can corral tools and pans.
3. Turn Your Mind Toward Taxes
While you're in an organizing frame of mind, start collecting bank and investment statements, charitable contribution receipts, and everything else you or your accountant will need to prepare your taxes. This is particularly important if you sold or purchased a home last year, or if you made updates to your home that entitle you to a tax credit or deduction.https://be8ee70d1d68017bee2e3c6dc16d831a.safeframe.googlesyndication.com/safeframe/1-0-40/html/container.html
4. Clean Your Cleaning Tools
Chances are, your cleaning tools and appliances got quite a workout over the holidays. Have they been looking a little gunky since then? Take these simple steps to keep from spreading dirt throughout your house: change your vacuum filter, launder your mop head in the washing machine, wash and dry your broom bristles, and replace all of your dish sponges. While you're at it, do an inventory of your cleaning sprays and potions, and restock any dwindled supplies. Now you're ready for spring cleaning!
5. Upgrade Your Home Theater System
If winter's rain, sleet, and snow has you hiding indoors, a TV outfitted with an updated sound system will help you pass the time. Turn your living room into the best ticket in town by installing a better home theater system. While you're poking around behind your receiver and under your TV, take the time to tuck the cords and wires out of sight.
6. Carve Out a Place to Hang Your Hat
By mid-winter, our home entryways are usually overrun with boots, coats, and scarves, and gloves. Clean it up by converting a closet into a mudroom: Remove the door and fit the interior space with shelves, cubbies, and a storage bench. For a less drastic change, buy a new coat rack or fashion a new organizer for boots and shoes.
7. Check the Washer Hose for Wear
Be honest, when was the last time you looked at any of the hoses or cords in your laundry room? When a washing machine leaks, the culprit is sometimes a cracked washer hose. It's a good idea to check these connectors periodically to ensure that they are not worn or cracking, and now is as good a time as any. This inspection involves moving the washer away from the wall and giving the washing machine hose a once-over. If you see signs of wear you'll want to replace the hose but before you do, shut off both the water and the power to the machine.
8. Mend Window Screens
Spring is on the way, and that means you'll be opening the windows again to get some fresh air into the house. Before you do, check for torn or missing window screens and replace or repair any that need it. If you notice discolored wood around the windows, it could be a sign of moisture or rot. Make a note of any damaged areas and identify the source of the leak in order to prevent additional damage. Repair the rotted wood along the interior or exterior of the house as the weather allows.
9. Sharpen and Scrub Your Garden Tools
Before giving your garden tools a workout this spring, take a little time to recondition them now. Dull blades should be sharpened and broken tools and handles must be repaired. Tools with moving parts, like shears and loppers, should be properly oiled to keep them in peak condition.
10. Flip the Mattress
Flipping your mattress every 6 months makes it last longer. By changing the orientation of the mattress, you'll distribute weight and wear more evenly and thereby prevent it from sagging. Keep in mind that not all mattresses can be flipped. If that's true of your model, rotate it 180 degrees.